AMERICAN CONCRETE COATINGS
Get A Free Quote
ABOUT US & WHAT WE DO
American Concrete Coatings is a decorative concrete contractor serving New City, New York and surrounding areas. We take great pride in what we do and customer satisfaction is our top priority.

RESIDENTIAL FLOORING
Basement Flooring, Garage Flooring, Driveways, Porches, Patios, Pool Decks, and more!
COMMERCIAL FLOORING
Showroom Flooring, Walkways, Entryways, Sidewalks, Bathroom Flooring, and more!
INDUSTRIAL FLOORING
Warehouse Flooring, Factory Flooring, Bathrooms, Walkways, Cafeteria Flooring, and more!
FREE QUOTE
Contact us for a free estimate on your decorative or epoxying flooring needs!
PROTECT
PROTECT YOUR CONCRETE INVESTMENT AND ENHANCE THE SAFETY, BEAUTY, AND CURB APPEAL OF YOUR HOME
CONCRETE PREPARATION

With superior concrete preparation methods and the highest grade products in the industry, American Concrete Coatings can bring new life to an old, gray slab.

APPLYING THE SYSTEM

We are highly skilled at implementing the design and properly applying your choice.

UNLIMITED DESIGN OPTIONS

With our skill and access to materials, we have a wide variety of colors and coating styles.
Coating Options
REPAIR
WE CAN REPAIR ANY CONCRETE, NO MATTER HOW DETERIORATED IT IS!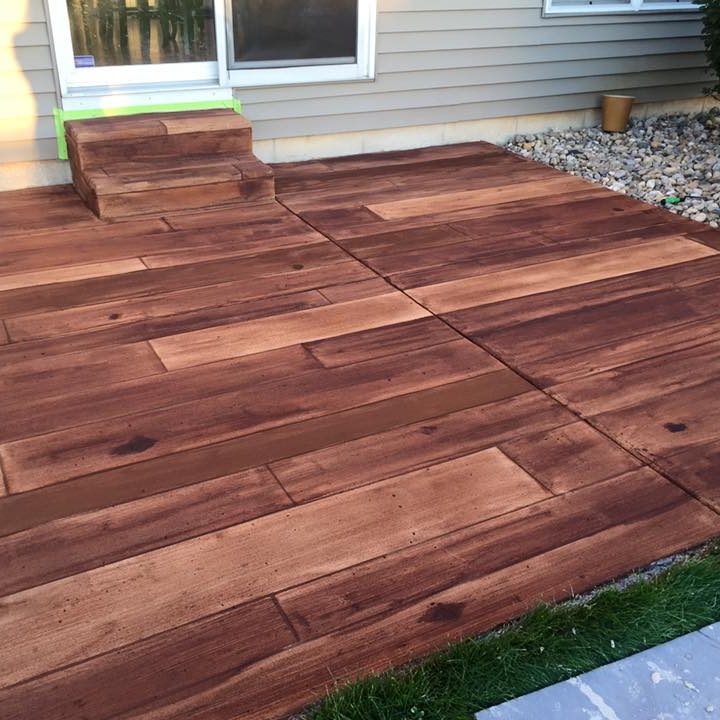 Concrete Wood
Durable, waterproof, and decorative. Perfect for areas where conventional hardwood can't be installed.
Graniflex
This customizable coating is ultra durable With 590% elongation, making this the ultimate concrete coating.
Grand Flagstone
This unique hand stained coating is superior to stamped concrete. This is 100% customization and does not have repeating patterns.
Resinous Flooring
This is great for large areas that need coated with a seamless, chemical UV, and scratch resistant coating.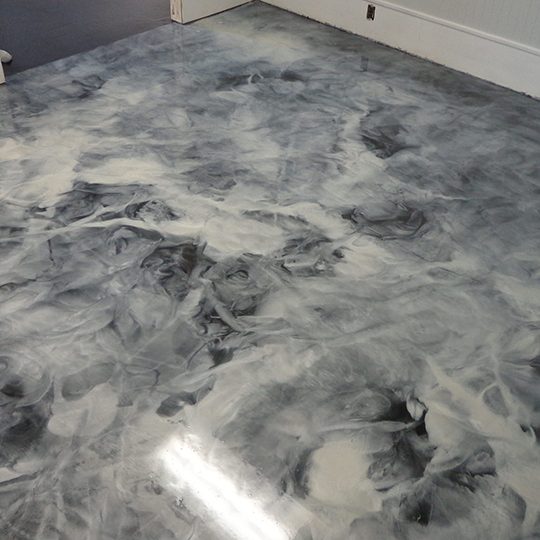 Epoxy Flooring
With a wide variety of color options and added benefits of epoxy; homeowners favor this coating above the rest of our options!
Epoxy Flake Flooring
Epoxy Flake Flooring is a strong industrial coating designed to be an alternative to Terrazzo.
Coating Options
DESIGN
WE OFFER ENDLESS STYLES, DESIGNS, AND COLOR OPTIONS TO TRANSFORM YOUR CONCRETE!
FREQUENTLY ASKED QUESTIONS
What are Concrete Coatings?
Expand
Our coatings are a concrete resurfacing option that is installed over existing concrete floors for both interior and exterior concrete. All of our coatings are installed by hand (we do not use any stamps), thus giving our clients a true, one-of-a-kind floor. We install a wide range of flooring systems such as: 100% solid epoxy, concrete stain, acrylic cement, and rubber based products.
Clients have the ability to customize any coating with our various color options and design techniques. Concrete Coatings are used not only in residential, but industrial and recreational settings as well. American Concrete Coatings uses only the highest quality, industrial products on the market to ensure every customer is getting the best value.
How Durable is Your Concrete Coating System?
Expand
We use only industrial products on all of our projects. They are designed to give clients the most value and longevity over any other coating material on the market. Just to give you an idea of how strong our products are, we installed an epoxy flake floor in the garage of a Fire Station in 2008 to protect the firehouse's garage from dirt, debris, salt, and the extreme work environment. Due to our expertise and industrial coatings, we have yet to receive a repair call. Those same products are used in all of our residential projects.
How Long Does a Typical Project Take to Complete?
Expand
A typical residential project takes approximately 3 – 5 days to complete depending on several variables. Variables include, but are not limited to: size of job, repairs and/or preparation requirements, weather, additional design details, customer requests, etc.
What If I Already Have an Existing Concrete Coating?
Expand
Unfortunately, we must grind off any existing coating and repair materials before we can install any of our coatings. This ensures the integrity and longevity of our flooring systems. If you have flagstone concrete that has faded, please contact us for options in reviving it.
How Do You Prepare My Concrete For Resurfacing?
Expand
We start every project by first preparing the concrete for our products. It is imperative that we have a fresh concrete surface before installing our concrete coatings on your project – this will allow our products to have only the BEST mechanical bond.
We spend approximately 66% of the project prepping your floor which may either be by diamond grinding or pressure washing the concrete (depending on the location of the project) and in some cases we do both! Most contractors will come in and just acid wash or not even prep your floor – we get calls all the time about botched installs with the customer asking if we can save their project; we must start fresh every time.
What If My Concrete Has Cracks, Chipping, Or Is Old?
Expand
No worries, we are experts in repairing existing problem areas of concrete. In some cases we have been found to be a cheaper alternative over tearing out and replacing existing slabs of concrete. Once we have saved your concrete we then install our decorative designs to hide the flaws and repairs.